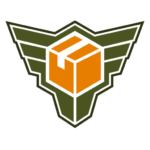 MOVE IT SQUAD FOR YOUR BUSINESS
Move It Squad isn't just for individual consumers!

With our Business Subscription options, clients of all shapes and sizes
can benefit from our offering.
FREE CONSULTATION
OVERBOOKED AND UNDERSTAFFED?
Whether you want to offer same-day delivery for your customers, looking for help moving inventory to and from storage, or maybe you need help covering a regular delivery route, Move IT Squad is at your service.
GET A FREE CONSULTATION TODAY!
FREE CONSULTATION
LET US EASE YOUR STRESS!
Let Move It Squad Be Your Delivery Fleet.
Forget about the headaches of buying extra vehicles, hiring drivers, and finding insurance. With our corporate subscription, you can get your own personal delivery driver with a set schedule at a fraction of the cost.
GET A FREE CONSULTATION TODAY!
FREE CONSULTATION
BUSINESS SUBSCRIPTION
Convenience, Affordability, & Support.
Our Move It for Business subscription will get you the discounted help you need, only when you need it.
For $50/month, you'll receive $50 of instant job credit, no booking fees, and 24/7 customer service
FREE CONSULTATION
REQUEST YOUR FREE BUSINESS CONSULTATION
Move IT Squad for Business offers convenient subscription solutions to save you time and money.

Get Started with a Free Consultation below.
can benefit from our offering.